---
Automatic Touchless Liquid Soap & Sanitizers Dispenser Musical with LED Light has an advanced infrared sensor technology automatically detects the presence of Hands.No need to plug-in, So it can be used anywhere. Touchless operation greatly prevents potential cross- contamination.Operates with 4 AAA Alkaline Batteries.It has Large and Easy-fill tank.Available at huge discount to market price.Limited period offer purchase before stock is sold out.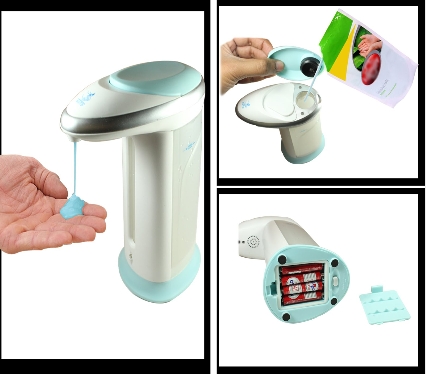 How to purchase this product:
Click Here to go to offer page.
Click on get the deal button to add this product to your shopping cart.
Click on the Proceed to pay button & enter your email id example@yahoo.com. Fill in other details.
On payment page, enter AUTO200 as Gift Voucher Code and Click on Redeem button.
• The subtotal on the payment selection page will not change, but a message will be displayed confirming the discount, rest assured that your coupon has been accepted successfully and you will be charged only the discounted price.
Now pay using Credit card / Debit Card or Net banking.