---
This Non stick cooker set will enhance your culinary skills and everyone will be amazed by receipes you will make using this set. You can do Deep frying, shallow frying or hot and spicy curries using this set. The non-stick coating enables you to cook tasty food using less oil. The cookware has deep grooving at the bottom which allows for equal distribution of heat that quickens cooking and saves gas. This ISI registered grade quality cookware allows healthy fat free cooking. It prevents food from sticking too.
WARRANTY: 6 Months Manufacturer Warranty. Limited period offer as the stock is limited. This set is available at huge discount to market price purchase it before stock is sold out.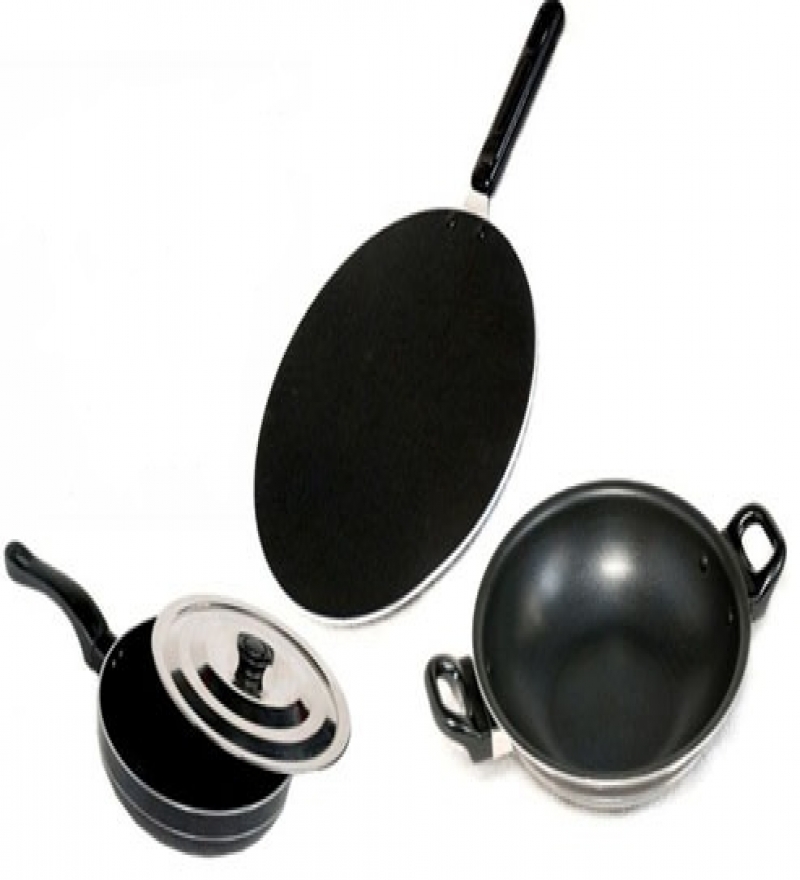 How to buy this 3 Pcs Non Stick Cookware Gift Set:
Click Here to buy this 3 Pcs Non Stick from the of Cookware Gift Set from the offer page
Use one of these following coupons to get additional 25% discount.
PEPVC2PCS63N
PEPVC3AVS64B
PEPVC4BCU52G
PEPVC4SJG89K
PEPVC8WKH57J
PEPVC5ALU78H
PEPVC8BNF75T
PEPVC3WKL98F
PEPVC3WAF29M
PEPVC7VNA23M