---
Buy Equinox's Steam Vaporizer – EHL-EQSTE AM1 for portable home steam machine. This Steam Vaporizer machine is of high quality and easy to use for domestic purpose.
Buy Steam Vaporizer at Rs.315/–  using coupon: GL160413EV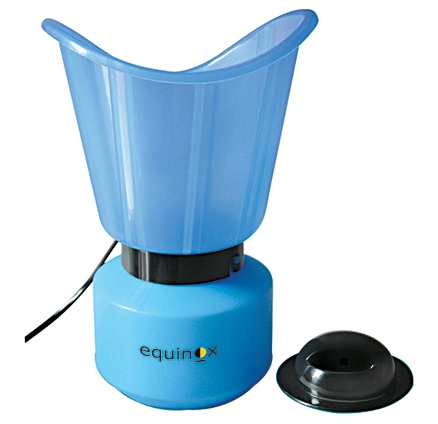 Features:
Easy to use and clean
Plastic body to prevent shocks
Power consumption : 120 W
Steam inhalator cum Facial Sauna
Ideal for home and travel
Long cord
Voltage : 110–240 V
Incorporated in 2001, Equinox India is a leading supplier of quality imported health care products and market equipment to domestic, as well as commercial users.We have dedicated ourselves to health services and have been proving our worth. Keeping the concept of health and fitness in mind, Equinox India is a leading importers & distributor of lifestyle products like,We owe our success to our engineering excellence, cutting edge technology, pro-active services and quality control experts. We believe in good health and in pursuit of this provide many products to monitor it.