---
Hand crafted Local Wood Cricket bat in Paint finish, Size 3 with Wooden handle. This Bat is Durable and long lasting. Made from Good quality Local Wood it is available at huge discount to market price. Limited Period offer with limited stock availability.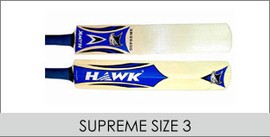 How to buy this Bat:
Click Here to buy this Bat from the offer page.