---
Cutting Edge has  mastered the art of producing ergonomic and exclusive range of microwaveable cookware, which undergo extreme quality standards to ensure greater customer satisfaction. This attractive set of casserole set is available at huge discount to market price, buy this before the stock is sold out.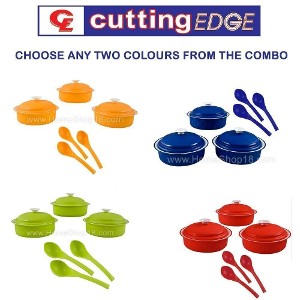 How to buy this attractive set:
Click Here to buy this attractive set from the offer page.