---
The quality of fabric used for these sarees is of very high quality. Intricate motifs woven into the beautiful, flowing georgette fabric, and adorned with vibrant colors, this combo of two sarees from Variation is truly an example of aesthetic excellence. The jewelry set is designed in unique fashion to suit the current prevailing trends in the market. Now to add more grace, we offer a stunning jewelry set along with this comb0.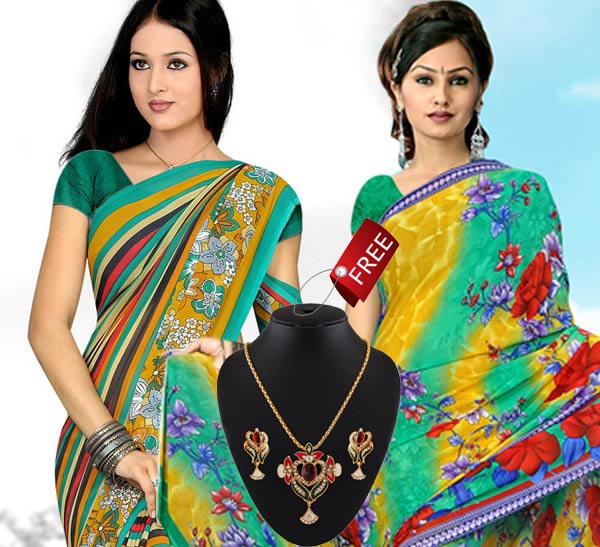 How to Buy this combo pack:
Click Here to buy this combo pack from the offer page.