---
Varun High Quality Aluminium 2 Ltr Inner Lid Induction Base Cooker has 5 years warranty. This cooker is made up of high grade and mirror fish aluminium and ergonomically designed Stay Cool Handles. Handles Are Made From Impact Resistant And Non Inflammable Plastic With Flame Guard Which Ensures Safety Cooking. This durable cooker will make your feast delicious. Available at huge discount to market price. Limited period offer as the stock is limited.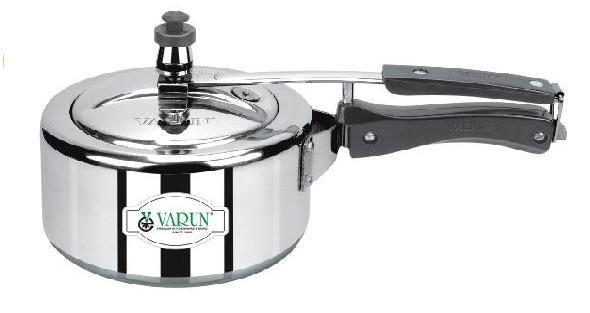 How to buy this cooker:
Click Here to buy this cooker from the offer page.
Use any of the following coupons to get additional 25% off .
PEPVC2PCS63N
PEPVC3AVS64B
PEPVC4BCU52G
PEPVC4SJG89K
PEPVC8WKH57J
PEPVC5ALU78H
PEPVC8BNF75T
PEPVC3WKL98F
PEPVC3WAF29M
PEPVC7VNA23M