---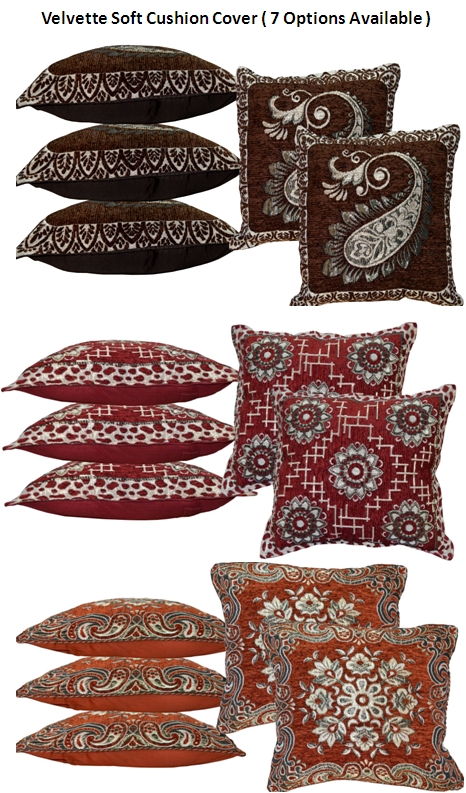 Velvetee soft cushion cover set of 5 at 54% Off. Buy it for Rs.275/- & FREE SHIPPING !
Product Description :-
Stylish Cushion Covers
6 options available
Weaved designs
Made of fine velvet fabric
Decorated with elegant border
Size 16×16 inches
Velvette soft
How to Buy Velvetee Soft Cushion Cover Set ?